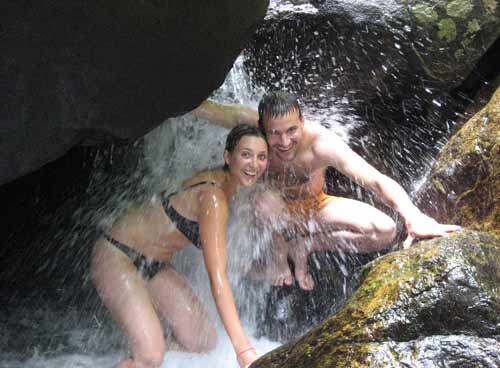 Sorry - Since February 2020 this trek is no longer available
A new trek for 2015 - Raht has discontinued the trek in the South of Koh Chang (Kongoi jungle) and has now finalized the route which heads up into the hills over Kai Bae in the direction of Lonely Beach up to a height of about 250 meters.
Key Points: Pick up time: 08:20. Drop off time: 16:00. Lunch provided. Price: 850THB. Kids reductions: usually. Days: daily except Friday.