The second of Mr Raht's 3 programs, this is recommended only for the fit and for those looking for a real challenge! This is an all day trek to the top of Koh Chang. Yes, climb 744 meters up Mount Salakphet in the South of Koh Chang. Goes on Fridays. Mr Tan is now making the same climb of this mountain, going up there on Thursdays.
Key Points: Pick up time: 08:15. Drop off time: 18:00. Lunch provided. Price: 1,250THB. Days: Thu & Fri.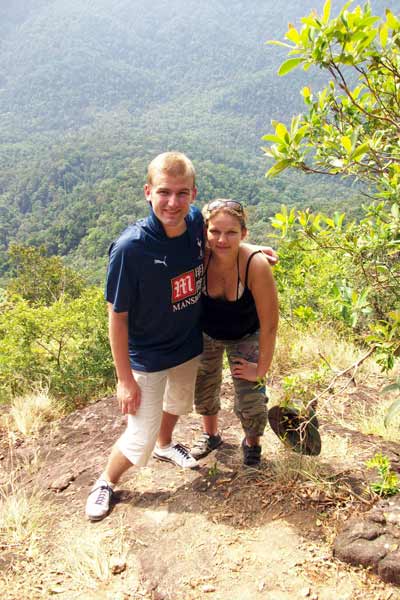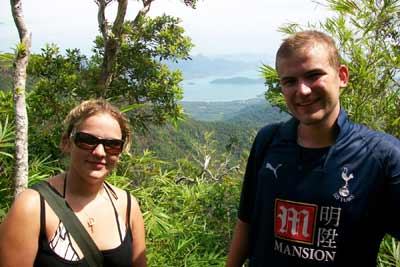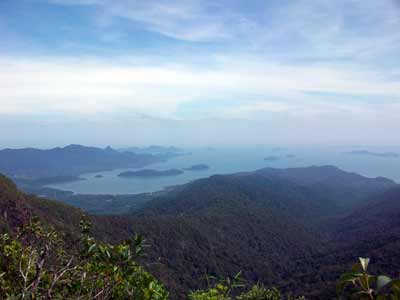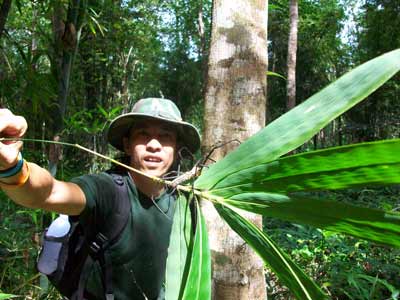 You will be climbing up for 5 hours, then down for 3 hours, so, given the heat and humidity, this is not to be taken lightly. There is a rest at the refreshing Nonsi Waterfall where you can cool off.

Here is what Mr Raht himself has to say about this trek. "On the way we spend time viewing the flora and fauna, the spectacular plant life of the tropical rain forest as we gain further altitude. It will take us arouond 4 hours to reach to the highest peak at 744 meters. Once we reach the summit of Salakphet Mountain you will realise why you have come here. This is where you reap youor rewardfor enduring the challenging trek up the green mountain. You will be breathless, but nevertheless enjoying the spectacular panoramic 360 degree view of the lush jungle covered terrain as it meets the sea. You will have the opportunity to look out towards the brilliant blue ocean and down over the birds flying in sky. Dont be afraid to sweat and to challenge youself just one time on your holiday. You have travelled so far to visit Koh Chang, why not experience the summit of the second largest island in Thailand. Best regards, 'Jungleman' Raht."

This trek is made once a week only; on Fridays. The price is nomally 1,250 baht, but there are discounts sometimes available. Pick-up from your resort is at about 8:15AM; return at about 6:00PM. Lunch is included, and the guides do carry the lunches, and other provisions, including plenty of drinking water.
Mr Tan is now making the same climb of this mountain, going up there on Thursdays.